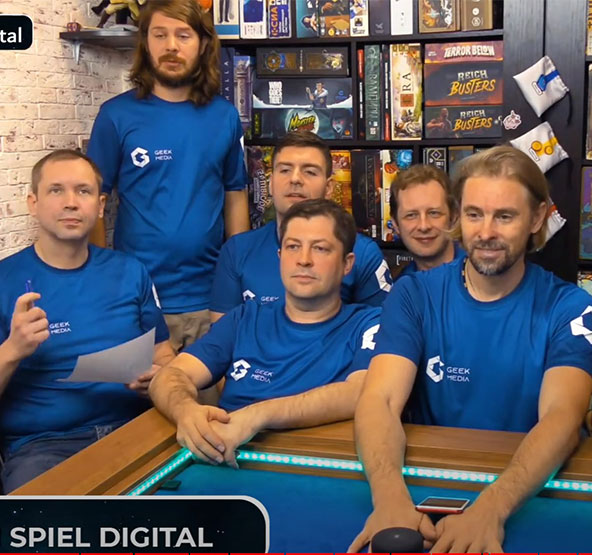 For the last two years Geek Media has become more than a blog – we are a big community of gamers, enamored in our hobby. The support of our patrons allowed us to make a studio where we can both film our videos and hold events.
For the last two months we published more than 200 videos on our youtube channel with reviews, playthroughs, streams, tops, news and interviews. Our blog is in good contact with both Russian publishers and foreign ones. We make reports from great events like Essen Spiel, Nurenberg Toyfair, Igrokon and others and make board games news block on weekly basis.
We were the ones who were doing Russian part of Spiel Digital in 2020 and are really proud of it.
This year we established Geek Media Awards which will allow to spotlight the most impressive games in the Russian market and attract attention of advanced gamers and newcomers to the hobby thereto.